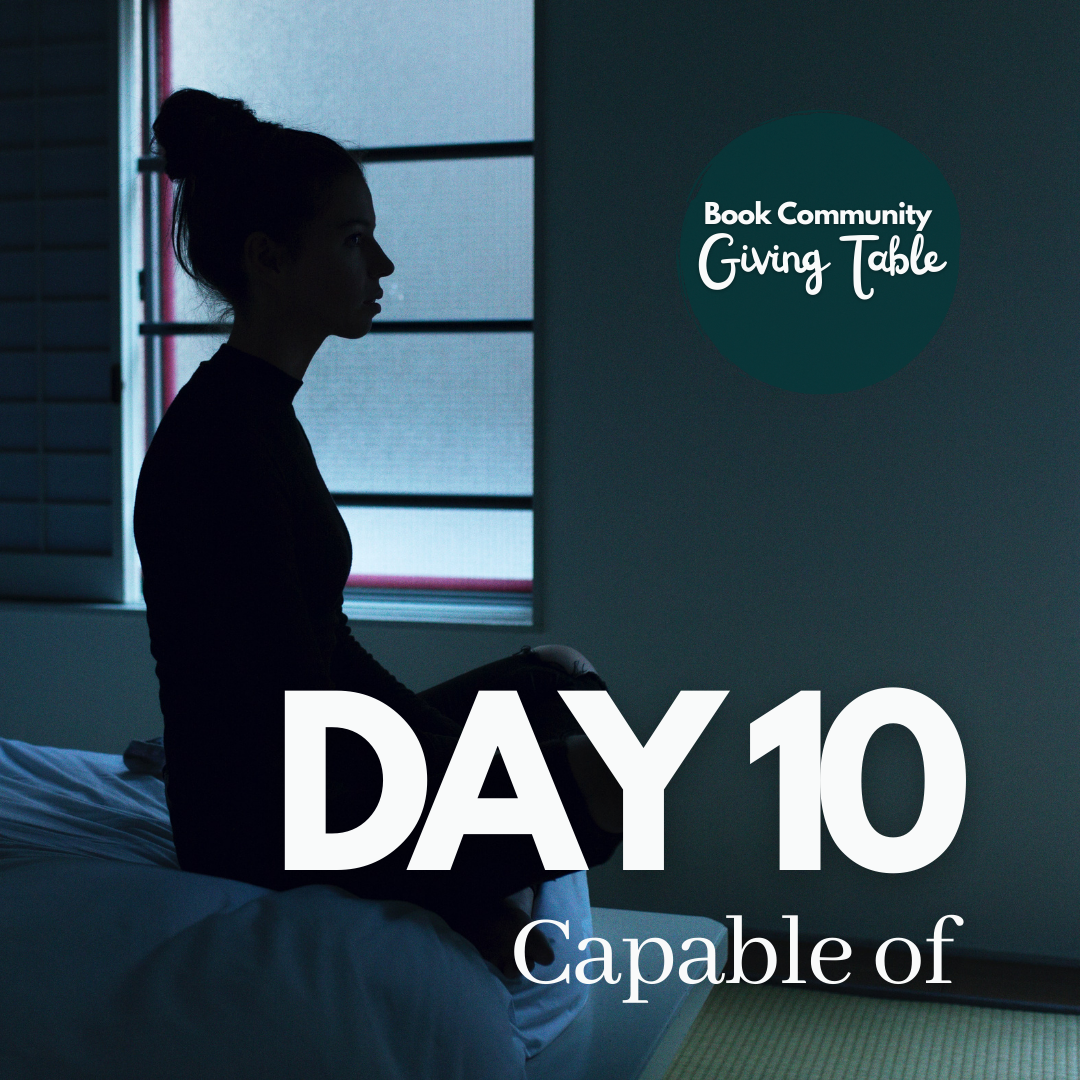 Photo by Ben Blennerhassett on Unsplash
From the Book
Here's a question you might be asking: What if I do the work of uncovering and it turns out there isn't anything within me worth offering?
Translation: What if I look inside and discover I'm a hot mess?
Can I go ahead and answer that for you? You are. You are a mess. You are and I am and everyone else is too. Some of us do a better job at hiding it than others, but it doesn't make it any less true.
Uncovering your art does not mean you will find only rainbows and sunshine to pour out on everyone around you. Uncovering your art is about uncovering what is really there within you, coming face-to-face with your profound capacity for beauty as well as sin, your deepest dreams and your longing for God.
You are capable of glory-grasping and it might get ugly.
But you are designed to reflect the glory of God, and when you release the fullness of who you most deeply are, we will see God because we're finally seeing you.
Uncovering your art is about waking up.
Being a mess doesn't disqualify you from having an influence. And it doesn't make you any less of a poem.
So instead of asking, What if there isn't anything in me worth offering? let's ask this insead: What if there is?
<A Million Little Ways> Emily P. Freeman p36
Ashley's Note
What are somethings that you want to share with the world? Everything starts from an idea. It doesn't have to be big because we can only take one step at a time. Sometimes it might take more than years to take the very next step; but as long as we have a vision of what we are cultivating for, the speed doesn't matter. And just like that, we've spent the most amazing 10 days together.
I believe every woman deserves to have a playful yet safe place to replenish herself with creativity. Despite all of my weaknesses, flaws, and deficiencies, God has planted this small wish in my soul and has cultivated me to take one small step without me knowing what I'm capable of. And I praise God for what he's doing in my life because it is God who has led me to meet such inspiring women, you, along the way.
Today's Mission
Write your sentences with today's expression, 'capable of'. Your sentences don't need to be long. Just one sentence would be alright. Remember. This place is the place to make mistakes and errors. Have fun!