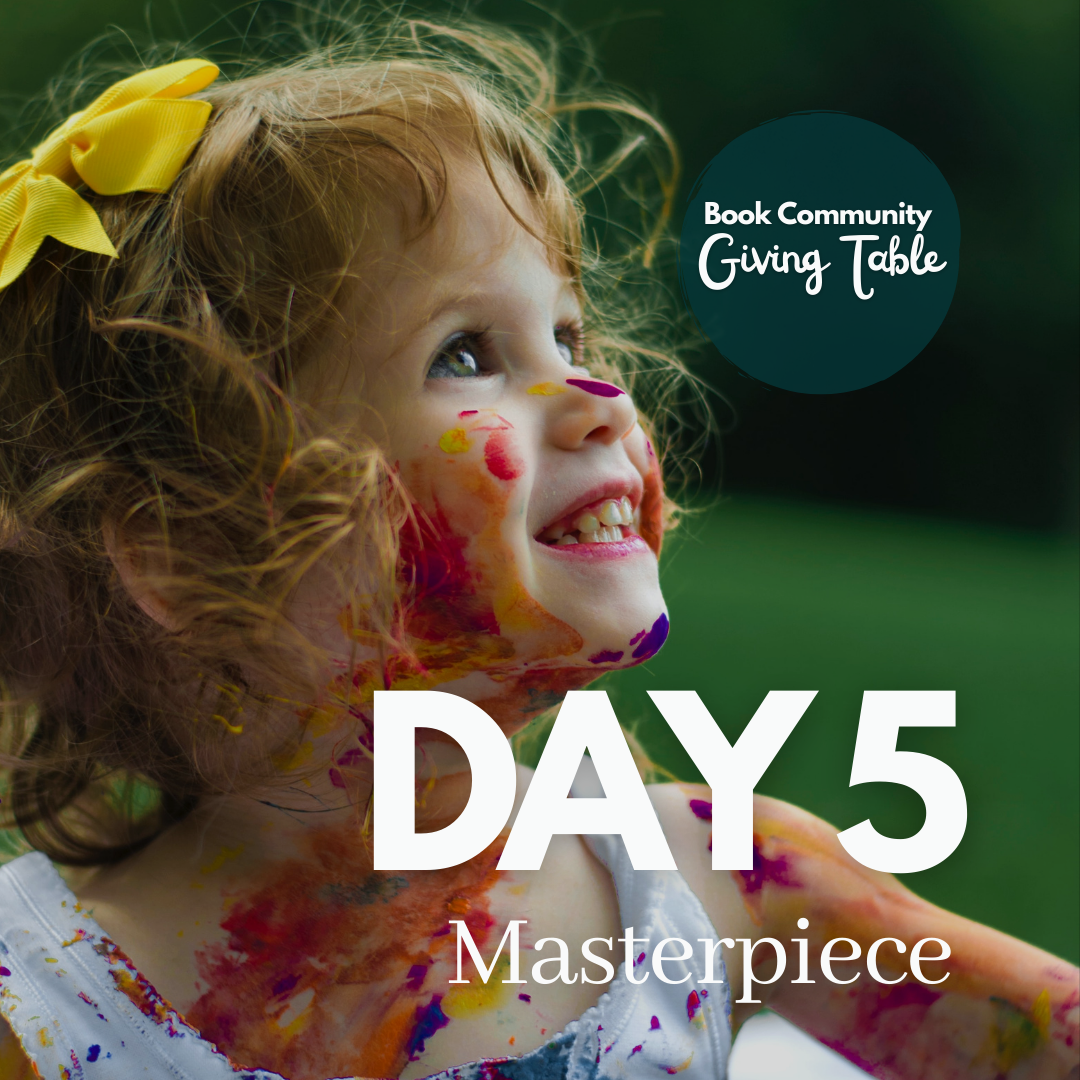 Photo by Senjuti Kundu on Unsplash
From the Book
In Geneis, God made us as image bearers with a job to do.
Now, look at Ephesians 2:10. "For we are God's masterpiece. He has created us anew in Christ Jesus, so we can do the good things he planned for us long ago."
In Ephesians 2, we are a masterpiece made to do good things.
Sounds similar to Genesis 1, where God made man and woman as image bearers with a job to do.
So What does it matter?
These English words used in the text—masterpiece, sometimes translated workmanship—these are translations of the original word used in the letter to the church at Ephesus, the Greek word poiema. Our English word poem comes from this same Greek word. Workmanship, masterpiece, poem—all these words in Scripture are used to describe God's work—you and me.
God calls you his workmanship, his poema. What happens when God writes poetry?
We do. We happen.
We are walking poetry, the kind that moves, the kind who has hands and feet, the kind with mind and will and emotion. We are what happens when God expresses himself.
<A Million Little Ways> Emily P. Freeman p25
Ashley's Note
"When I grow up, I want to become you, mom."
"Me? Why?"
"Because you are pretty."
My five-year-old daughter, who looks just like me when she smiles, has surprised me with this statement. It's not just once. Every once in a while, she looks directly into my eyes and whispers that she wants to become her mom one day because she thinks her mom is the most beautiful woman.
Beauty has become one of many words that don't describe myself after I've gained more than 15kg from the second pregnancy. But suddenly, I've become the most beautiful woman in the world because my masterpiece believes so. After listening to it couple of times, however, something strange has happened. I myself have started to include the word, beauty, in my dictionary once again—not the physical beauty yet, but the way of perceiving beauty in mundane and even ugly days. My 5-year-old girl chooses to find beauty in her mother. Why not me? Like my daughter, I also choose to find beauty in my flawed days and worship God for giving me yet another opportunity to live as his masterpiece in this broken world.
Today's Mission
Write your sentences with today's expression, 'masterpiece'. Your sentences don't need to be long. Just one sentence would be alright. Remember. This place is the place to make mistakes and errors. Have fun!