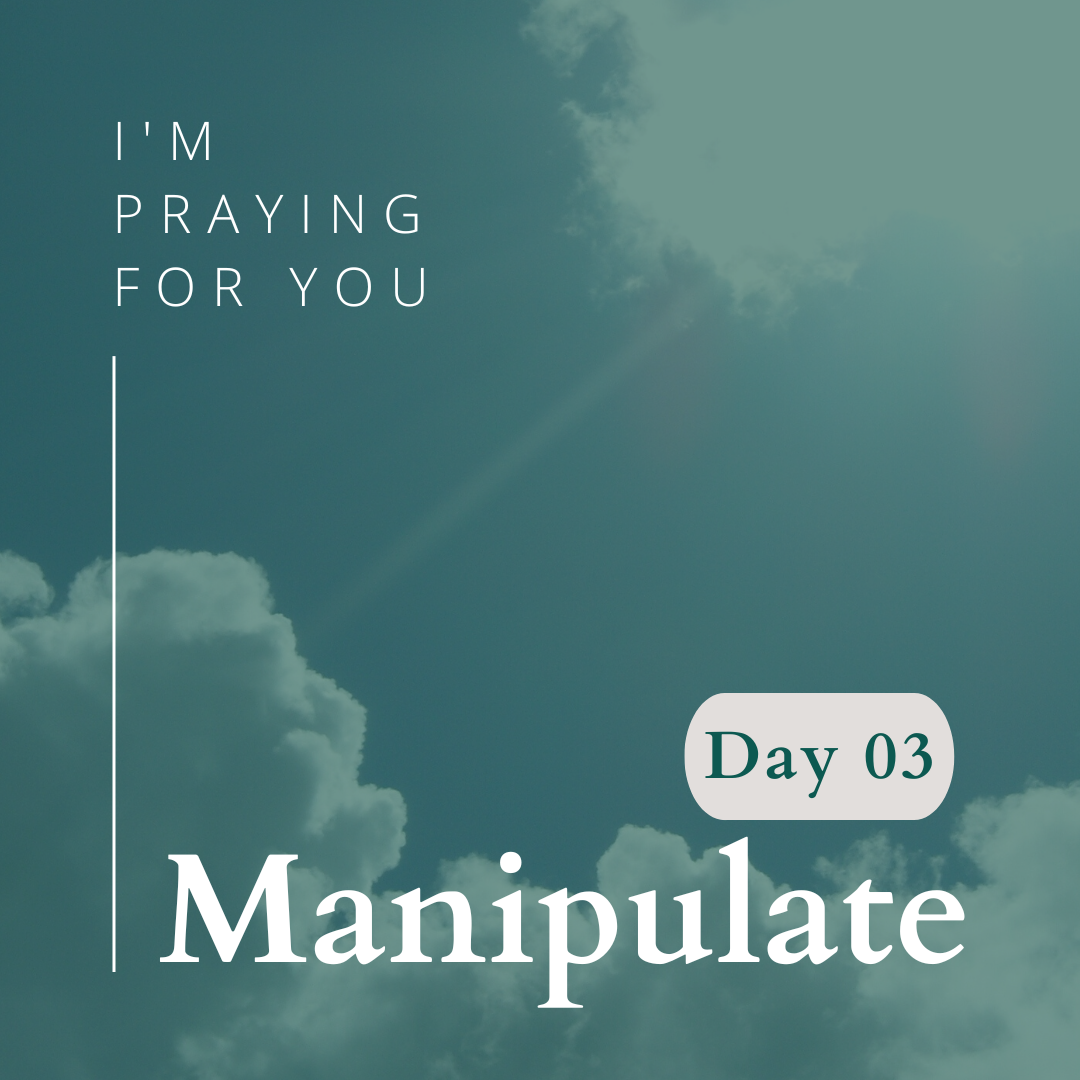 From the book
We're going to pray for healing, relief, and restoration. But we won't stop there because the Bible doesn't let us stop there. Instead of praying only for the brokenness to be made whole, we're going to pray that the glory of God's character would be on display uniquely through the broken places. We're going to approach prayer not as a tool to manipulate God to get what we want, but as a way to submit to what he wants. Through prayer, we will draw close to him in our need. We'll welcome him to have his way because we believe that he is good and that his plans for us, and all who are his, are good.
<I'm Praying for You> Nancy Guthrie, p12
Ashley's Note
God, how easy it is to insist on what I want. It feels almost impossible to let go of getting my plans done in my schedule with my guideline. Here I am, confessing that I've used a prayer as a tool to manipulate You to get what I want with myself, others, and everything. Lord, I can't stand the feeling of not in control. You know how I feel about it. But You also know how I want to submit to what You want. Lord, I choose once again to trust in Your goodness that does not change in any circumstances. You are my rock. In Jesus' name, amen.
Today's Mission
1) Read the text.
2) Read out loud: 'From the book' 파트를 낭독하여 녹음해주세요. 그리고 카카오톡에 공유해주세요! 소리 내어 읽을 때의 또 다른 감동. 느껴보세요 :)
3) Today's word: Manipulate
오늘의 단어는 'Manipulate' 입니다. 단어 'Manipulate'를 활용하여 영작해보세요.
Let's have fun!