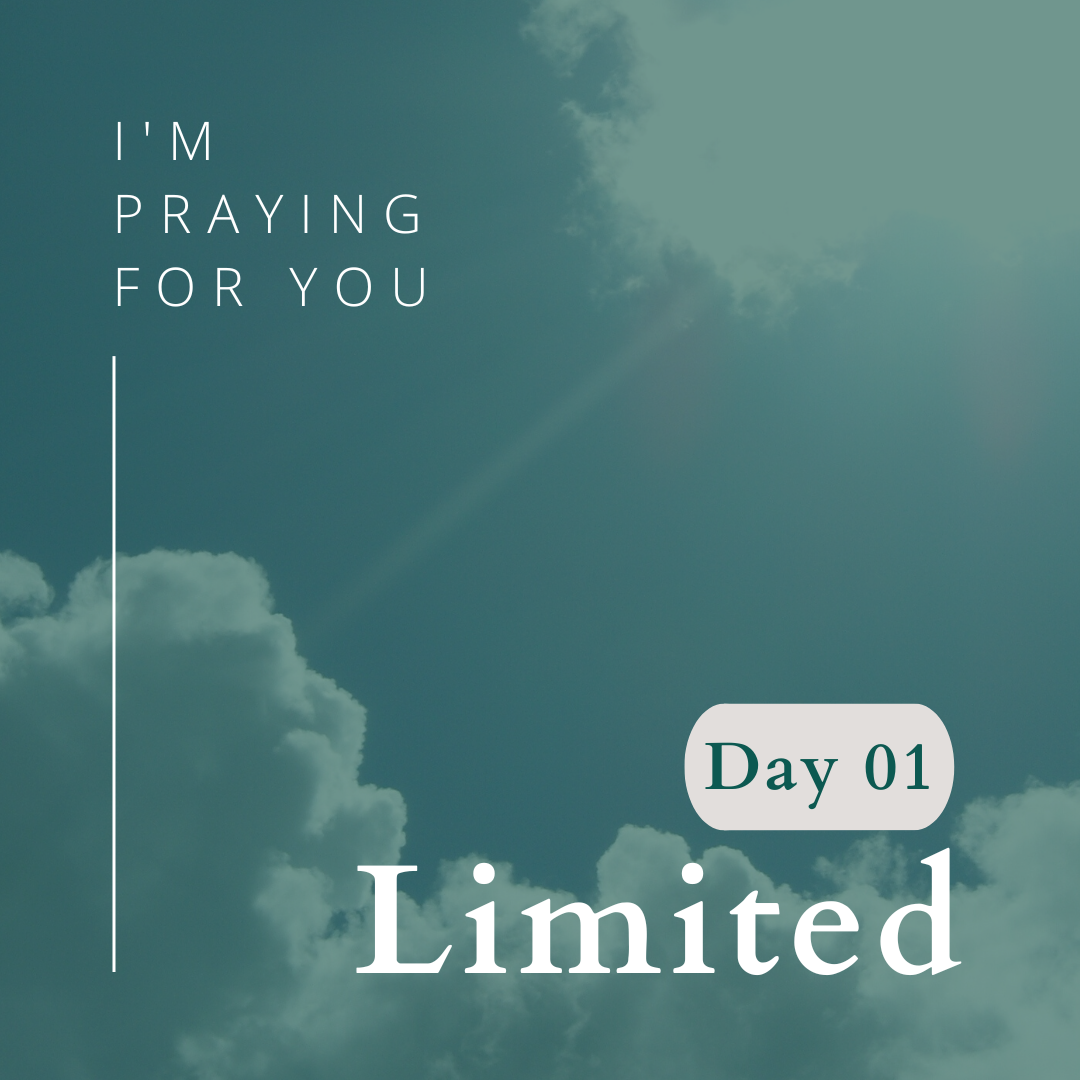 From the book
When someone we care about is going through something difficult, we are quick to say, "I'm praying for you!" But then what? Do we really pray? And if so, what do we pray? How do we know what to pray?
If we're honest, most of us might have to admit that we have a rather limited vocabulary when it comes to praying for others who are suffering. Our prayers are often limited only to asking /begging God to take away the suffering. Certainly, this is a good instinct! We pray, asking God to work, because we believe that he is able and inclined to do good toward those he loves. But our prayers tend to be mostly guided by what we think would be the best outcome for the situation, or for what the person who is suffering has asked us to pray.
<I'm Praying for You> Nancy Guthrie, p11
Ashley's Note
Father God, I thank you for giving me this opportunity to fill my heart with your vocabulary. I want to delight in discovering what you have in store for me. Help me not be afraid of sharing my thoughts when You are at Your work of expanding my limited perspective. Strengthen our desire to pray the prayer that delights your heart. In Jesus' name, amen.
Today's Mission
1) Read the text: Nancy Guthrie의 책에서 발췌한 본문을 'From the book'에 옮겨 적었습니다. 읽어보세요.
2) Read out loud: 앞으로 며칠간 Introduction 파트를 발췌하여 읽습니다. 성경 문구가 나오기 전까지 우리는 'From the book' 부분에 발췌되어 있는 본문을 낭독하여, 녹음합니다. 그리고 카카오톡에 공유해주세요 :)
3) Today's word: Limited
오늘의 단어는 'Limited' 입니다. 단어 Limited 를 활용하여 영작해보세요. 짧게는 한 줄도 괜찮아요 :) 저는 앞으로 열흘 동안 오늘의 단어가 들어간 기도문을 적으며 기도해보려 합니다.
오늘 하루도 평안하세요.
샬롬!